Published on:
Best IOS 16 Widgets 2022: Widgets for your Apple iPhone home screen with IOS 16
Authors

Name

Twitter
This post is a list of some of the best iPhone widgets in 2022 as well as themes. Home screen customization has become really popular among iPhone fans and is spreading more and more.
Table of Contents
Widget functionality is just one of the things you can use with IOS 16 Icons pack to start customizing your experience. Best IOS16 widgets may be paid, but you can find some that are not.
One of the popular app icon packs is CALM.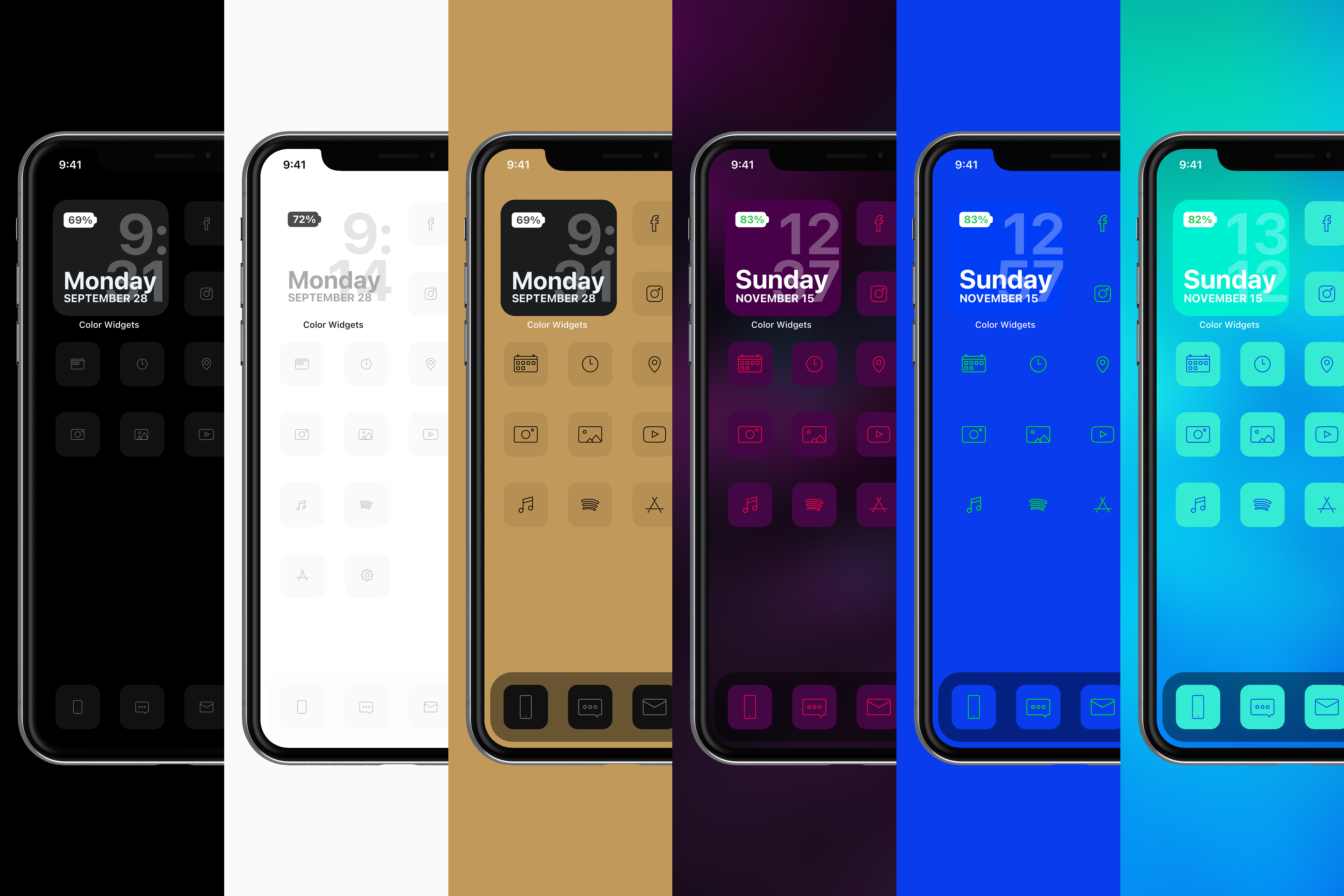 Download IOS 16 icons
You can even use some of these widget apps to not only customize and personalize your iPhone but your iPad as well. Your version of the OS just needs to be IOS 16. Apple will also be improving this functionality in the next releases.
Got any IOS16 widgets ideas of your own? Share them!
This article aesthetic app icons has many examples and previews of how to make your home screen beautiful.
Does the iPhone with iOS 16 have widgets?
Yes, custom widgets IOS 16 come with some default system-wide apps you can use on your home screen. As this is a new feature you need to wait a bit that the app developers add the widget for your favourite app so make sure you update regularly.
Widget stacks also work as a unique widget because it combines and rotates them.
How do you use iOS 16 widget for your home screen?
The easiest way on how to add widgets on iPhone ios 16 is to:
tap and hold an icon on the home screen until they start shaking.
On the top right, there will be a new + button. Tapping it will open up the settings panel for widget creation.
Choosing and customizing a widget will add it to the home screen, you can move it around like other icons by dragging.
How to create a custom widget?
To create a widget, use apps like Custom Widget or Widgetsmith where you can style them to suit your theme. You can customize fonts, colors, shapes, sizes and much more.
Best ios 16 widgets are the ones that have a similar look and feel to your app icons theme.
What apps have best widgets iOS 16?
Currently, these apps have widgets, but more apps are adding widgets. If you can't see it, you may need to update your apps.
Here's a IOS 16 widgets list for apps that support the feature:
Neon
Liftr
Brief
Things
Google
Twitch
Tyme 3
Fitbod
Rachio
Unread
SongKit
Flighty
Grocery
CBS News
Ambiient
Coinbase
Longplay
Headspace
Paws Week
OpenTable
Widgetize
Timerange
Spark Mail
Kontax Cam
Step It Up
My Macros+
Marvis Pro
Fantastical
Widgetsmith
ChibiStudio
MusicHarbor
Paws Almanac
My Meal Plan
The Athletic
Carrot Weather
Sticky Widgets
Heart Analyzer
Stats for Tesla
Siri Suggestions
American Airlines
Health Auto Export
The Weather Channel
Weather Radar Widget
iPhone widgets ios 16 are just one of the way you can customize your home screen. App icons are another one of the new functionality of Apple smartphones.
Try it out, it's really fun having a new experience without a new phone.